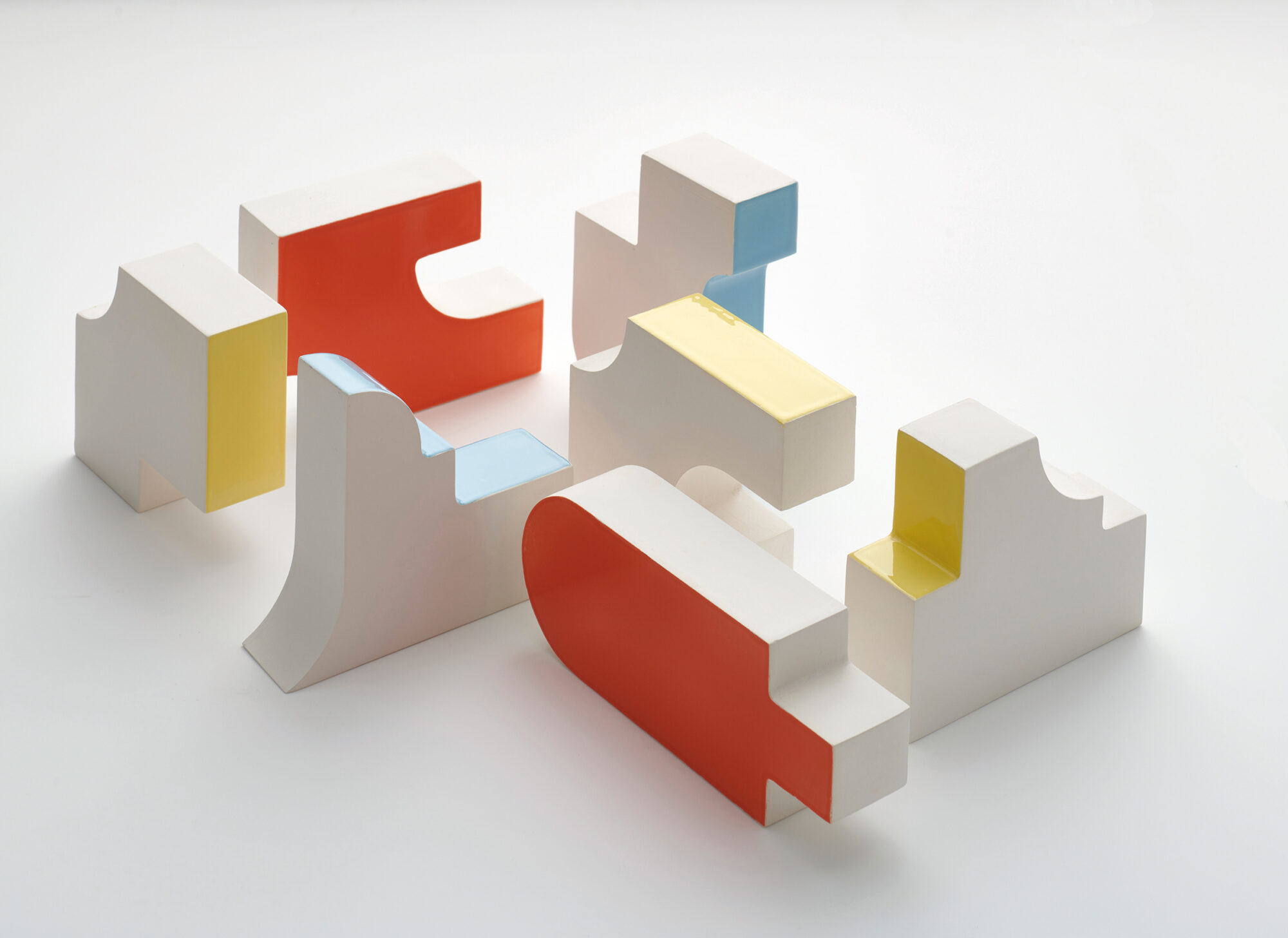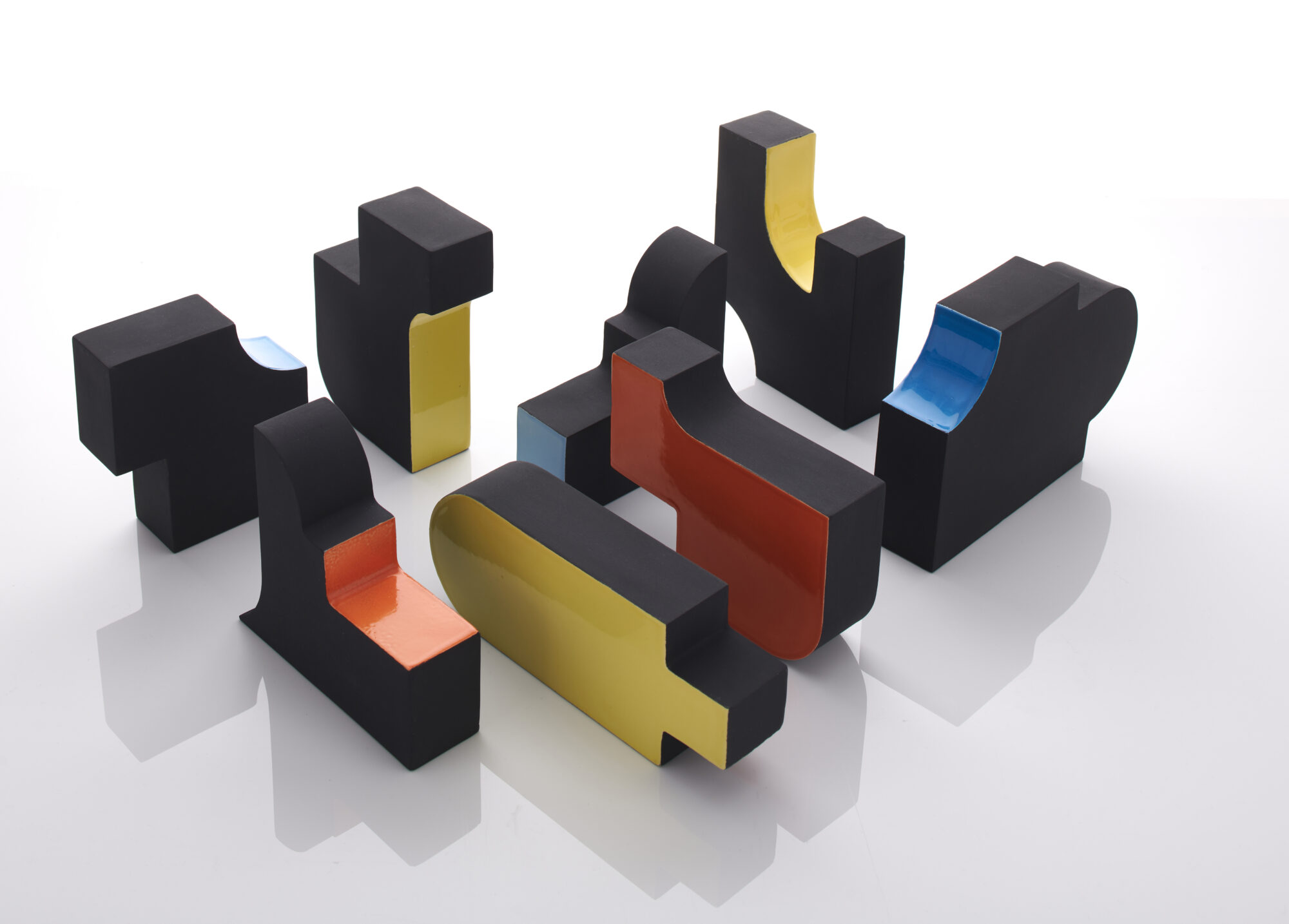 Lost & Found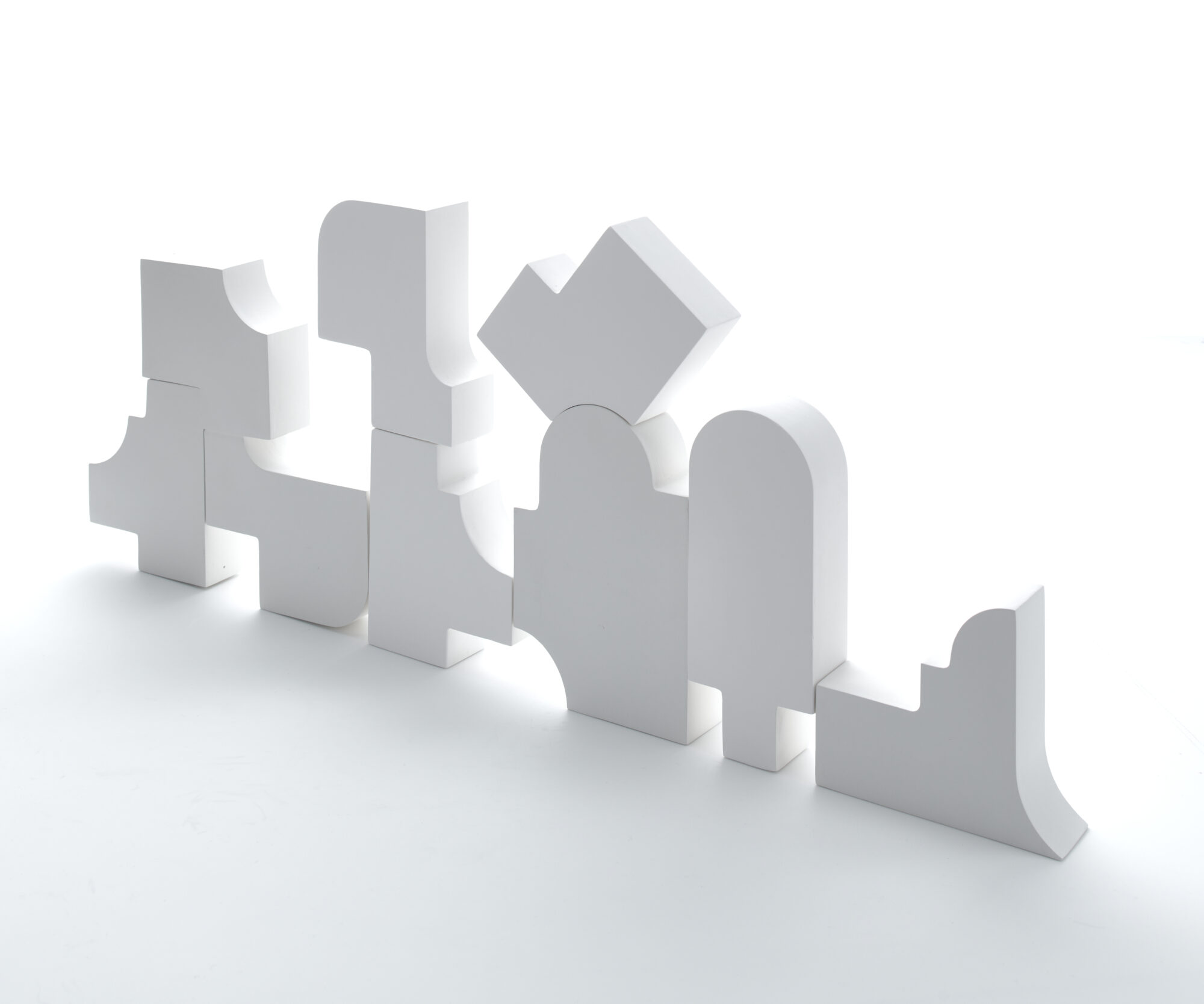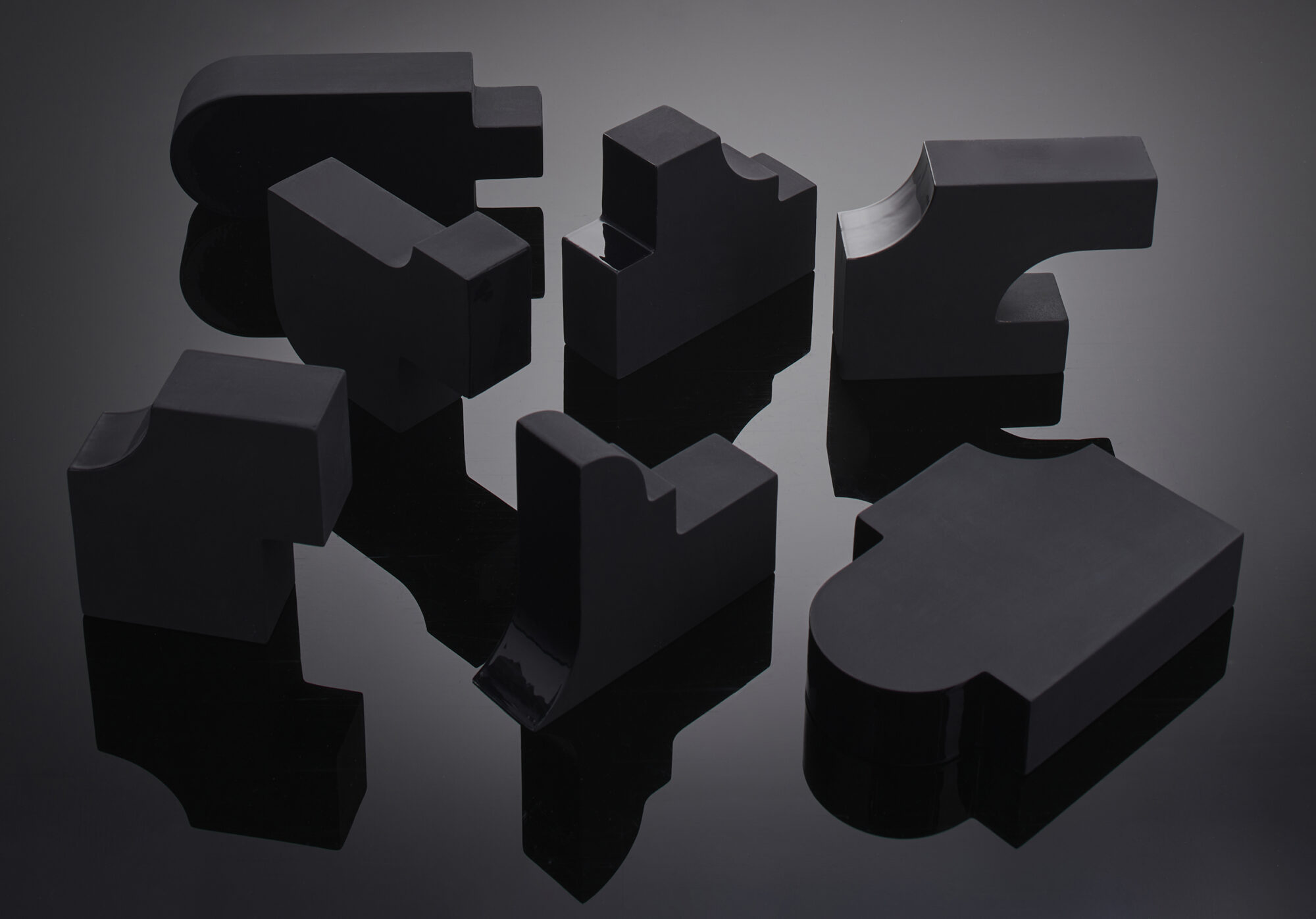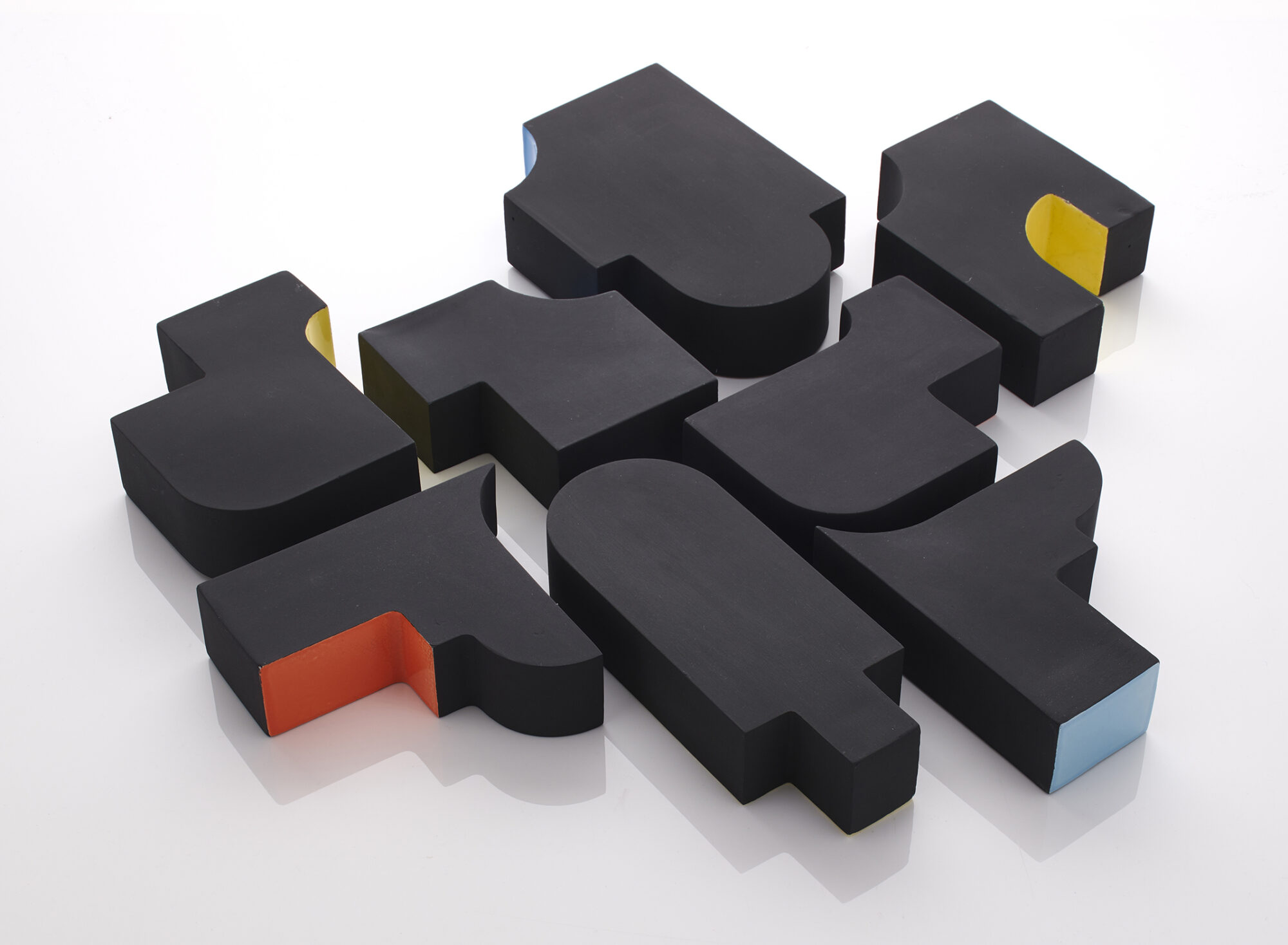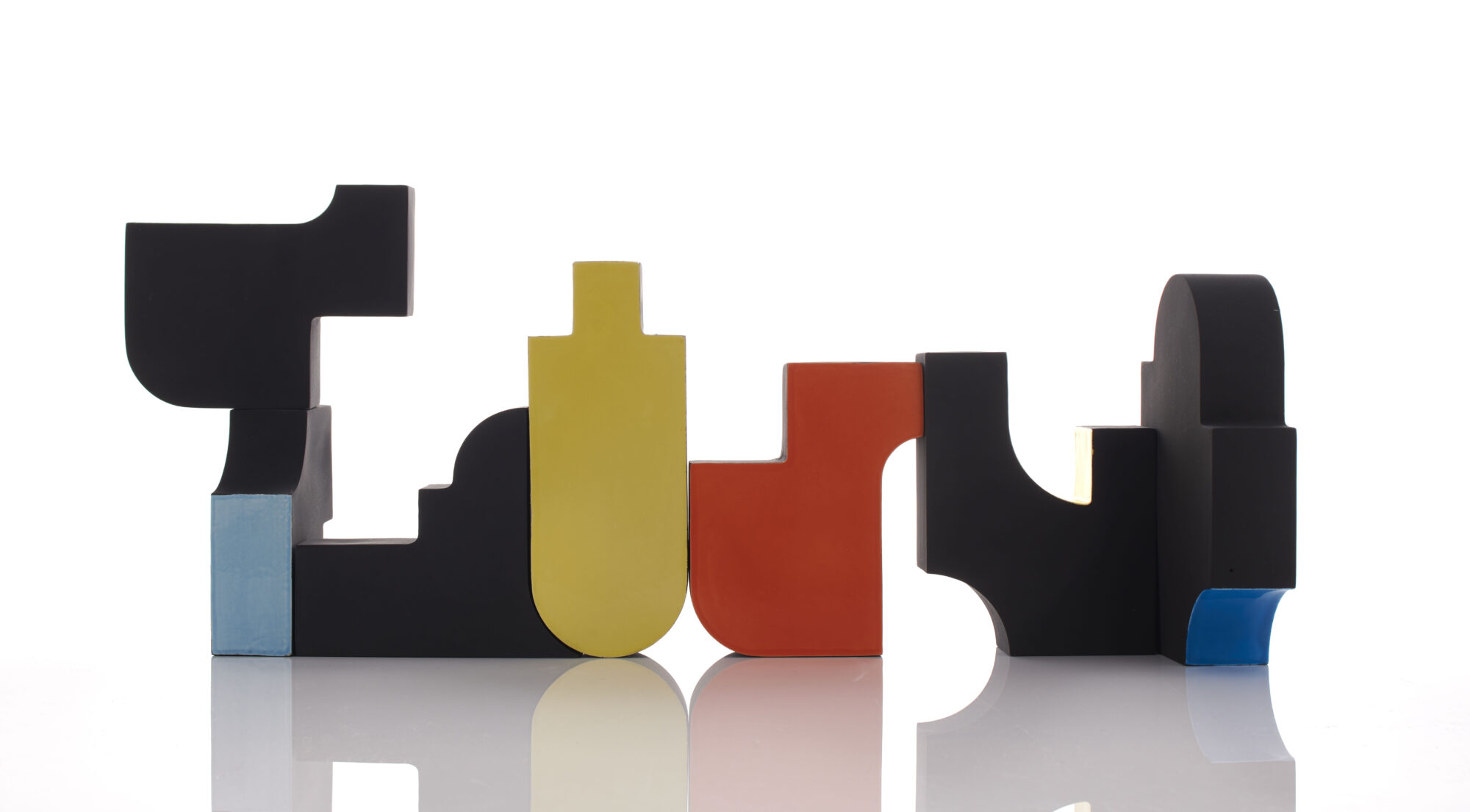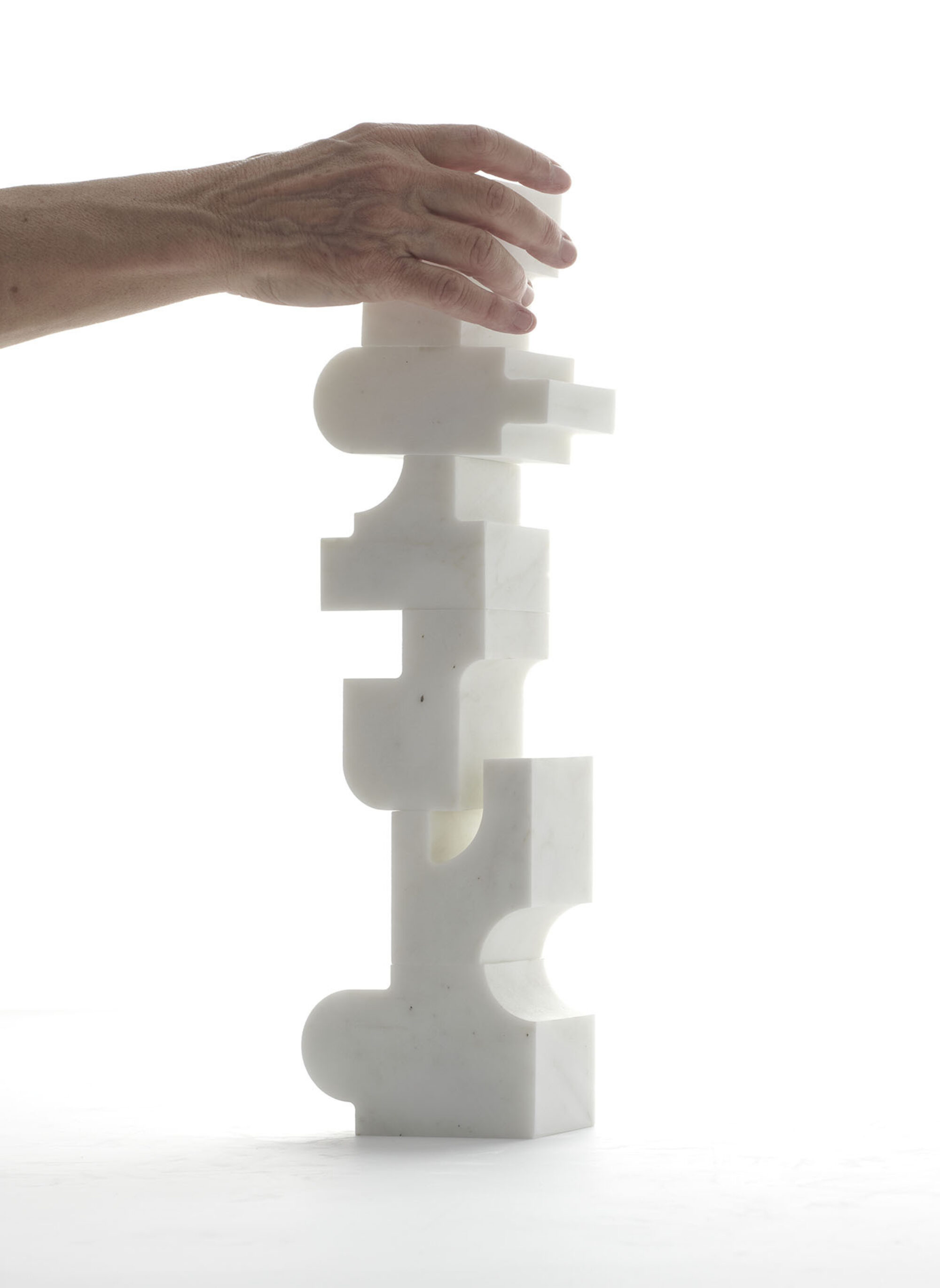 Lost & Found series.
This series of works consists of seven different geometric forms, that make up a vocabulary of objects that can be configured in infinite combinations.
The pieces are made in earthenware with underglaze and glazes in various colours, Parian clay or Carrara marble.

Various sizes, max 20 x 25 x 5cm. Photographs by Sylvain Deleu.